Joined

Jun 10, 2020
Messages

388
Meet 'Shirley'.
Born on January 25th, weighing... well, I haven't weighed her yet, but guessing 8 and a halfish pounds - feels slightly heavier than my R9 (8lb 1oz), but lighter than my Tokai (8lb 11oz).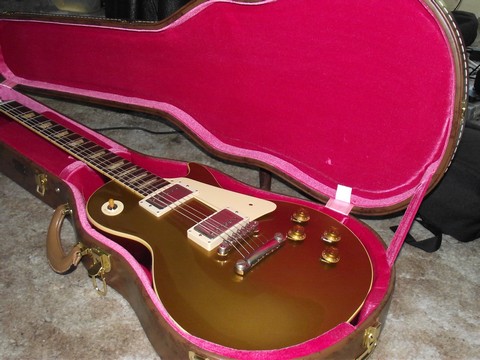 Apologies for the picture quality - it's my eyes, not the gear. 1st image is with flash, 2nd without.
Surprised that the neck feels almost the same as my 'other two'. Doesn't feel thicker just the shape might be different, hard to say, but a lot closer to the R9 than I expected. VOS doesn't seem to be as heavily applied as on my R9. The fret stuff... I like what they did. Narrower, but the height is good, so no problems with bending.
Delighted... this might just be my fave LP.