Joined

Feb 27, 2005
Messages

61
.......for a Historic Makeover.
I thought I would post this little guitar journey on the forum. I will update with info and pix as I get them.
I have been toying with the idea of sending a LP down to Kim LaFleur at Historic Makeovers ever since this past summer when I acquired a R7 goldtop that was made over by him (you can see it here
http://www.guitarscanada.com/electric-guitar/42122-1957-goldtop-les-paul.html)
. I love that LP. So much so that I also made a deal with a good pal (Bluehugh2 here on the forum) to acquire a second HM LP. This one is a R9 with a killer flame top. It sounds completely different from the Goldtop, but, just as high a quality in tone as the Goldtop.
I wanted to go through the process of having one done on my own. Back in the fall I bought a 2007 Black R7 Les Paul Custom (from SSdeluxe here on the forum) that is a superb example of it's marque. I decided to change out the pickups to get the tone more into my wheelhouse (it came with 57 classics, I put in Sheptone Blueskys and a Rolph Pretender). Once I had done that and played a couple of gigs with it, the lightbulb went on.
THIS was the guitar to send down to Kim.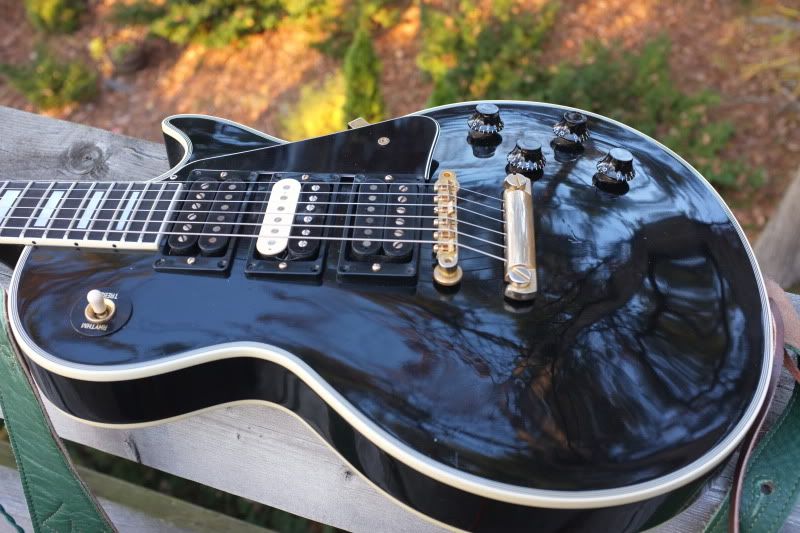 After a couple of LOOOOOOONG telephone conversations with Kim, I decided on the path to take. I'm going for his full Real Deal Series .
The RDS package includes....Complete refinish with correct aniline dyes and nitro-cellulose lacquer, Authentic fading, distressing and genuine weather checking of finish, Restamp original COA serial number with correct 50s typeface
Neck reshaped to correct "C" shape with roll-off at binding
Old growth Ebony fingerboard, 50s style Cellulose Nitrate Inlays, 50s style Truss Rod (no sheathing), Bone nut, Refret, Hot hide glue reassembly
Royalite binding, recarve top, neck rest
The upshot of all this is not just another relic (although it sure will look cool) but tremendously improved tone and playability. The two HM LP's I own are simply extraordinary sounding guitars.
So the guitar arrived just before Christmas at the Makeover shop. Kim opens a file with the guitar's serial number and a private thread with progress shots added as they happen. This allows you to see exactly where your guitar is at in the makeover process. Between Christmas and New Year Kim and his team got started on my guitar.
Here are some of the pix from the first posting...
Kim takes some shots of the guitar as it was when it got there.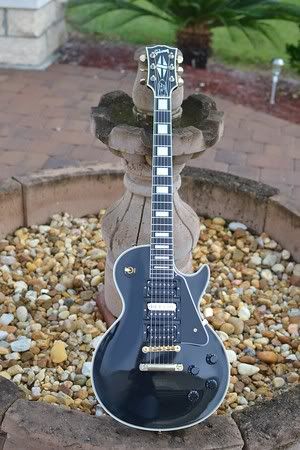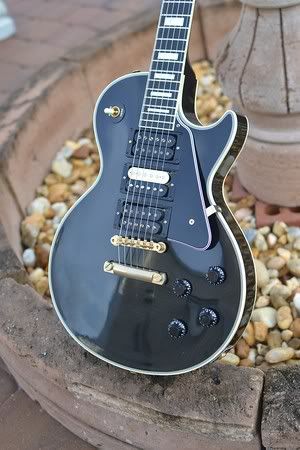 Then some shots of the first steps....
So that's where the fiddle is at now. I'll post updates as they come along.
Cheers
pete