I have a Les Paul Studio that I've had now for 25 years (god, I can't believe it's been that long). I saved up all my grass cutting money one summer when I was 17 to buy it. I know it's not worth a lot (even has a neck repair) but it has sentimental value. I played so many gigs with this back in the day. It was beautiful when I first bought it, I can remeber staring at it for hours at night after playing it ;-) but many years of playing and neglect and spilled beers/too close to heat lamps, years under the bed have rendered it just plain disgusting (although it still plays and sounds great). I decided I'm going to try to give it a new life and I know I'll invest more than it will ever be worth to others. I've restored snowmobiles and even a few houses in the past, but I've never restored a guitar so I could use some help. I've been reading some of the refinish posts here and yesterday I dug in to stripping it. Here's some pictures of the process.
Before:

During:
During: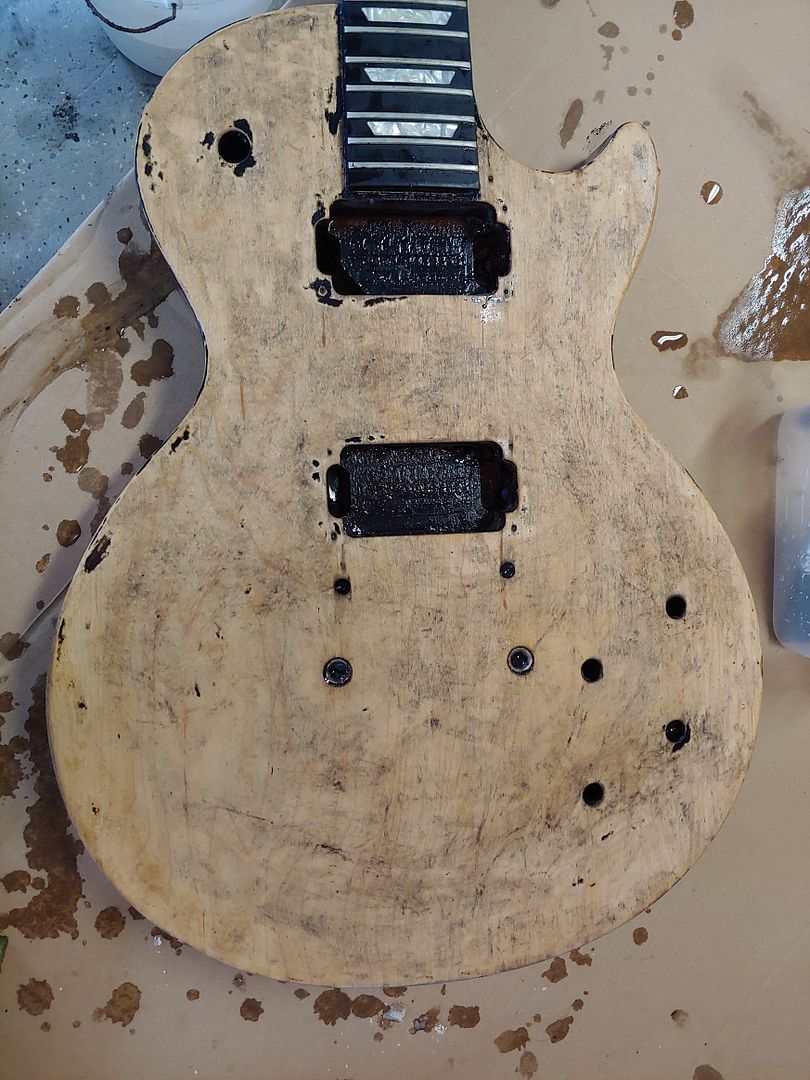 Where I'm at now: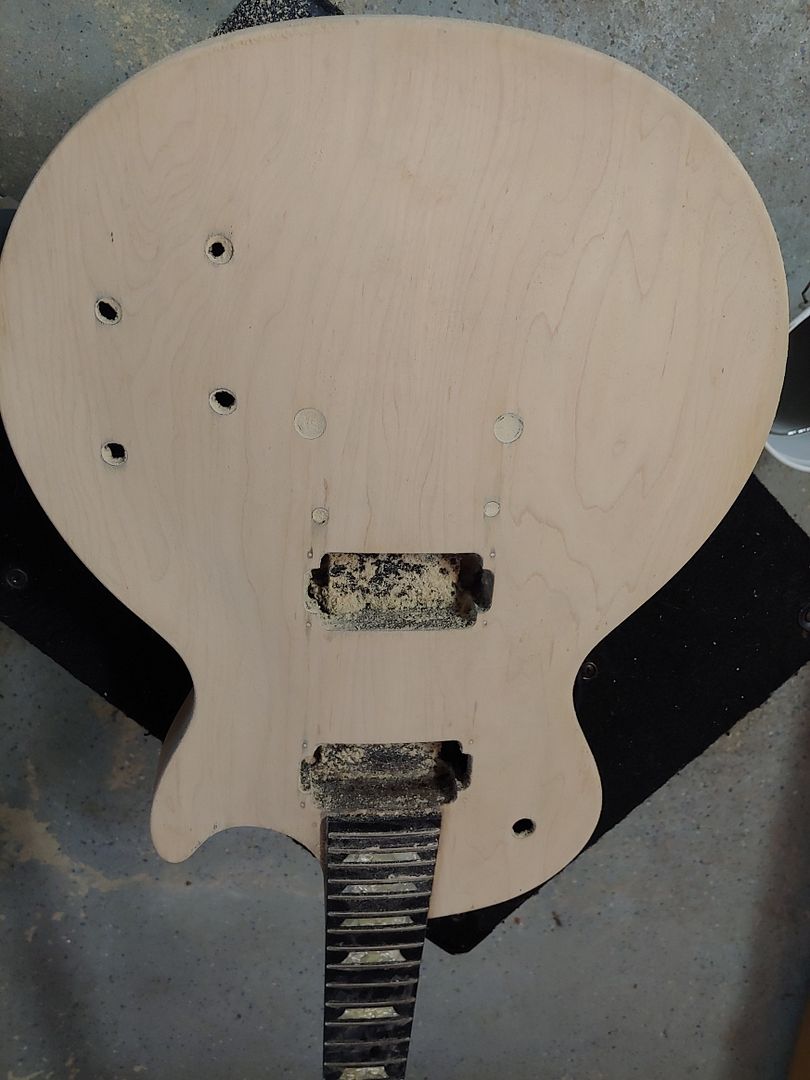 I am totally torn on what I want it to look like in the end. I'm thinking of doing a honeyburst with nickle and cream hardware and maybe zebra pickups but I'm totally 100% open to suggestions and opinions. Only thing I know for sure....I definitely want grover tuners, I'm not a fan of the Klusen style. Some questions:
- What about the headstock? I haven't stripped that yet because I have no clue how I would get the silkscreen back on there. SHould I just preserve that and just spray clear on it?
- Where is the best place to get finishes? I've heard of reranch but their website isn't that helpful. I don't see any honey burst products for example. StewMac? Others?
- I have an HVLP gun/compressor and I've painted a few things before. I'm not an expert by any means but I have the basic concepts down. Should I go HVLP or aerosol?
- If anyone has (new) hardware laying around they are looking to part with, LMK.
- Completely open to any tips/suggestions opinions.
Thanks in advance!