Hello,
A few weeks back I asked about making a trade, which I decided to follow-through on. I've had the guitar a couple weeks now and have been re-assembling some of the parts.
Basically, someone bought the guitar, took all the parts off to sell, and sold the body with mostly re-issue parts. I got a great deal of a price because of that. I had a few parts to put on it, and I acquired a couple parts. There are still a few details I can do in the future.
She has a perfect neck shape and fantastic tone and playability. Could use some attention to the nut and a fret-dressing from the 7th fret down to the nut. she has also had a repair from having a bigsby at one time.
She didn't have a vintage maestro, so I decided to play around with a nod to Eric Clapton's the fool. This guitar has some recognizable influences from his, but I have no plans on having the guitar painted...
Here she is...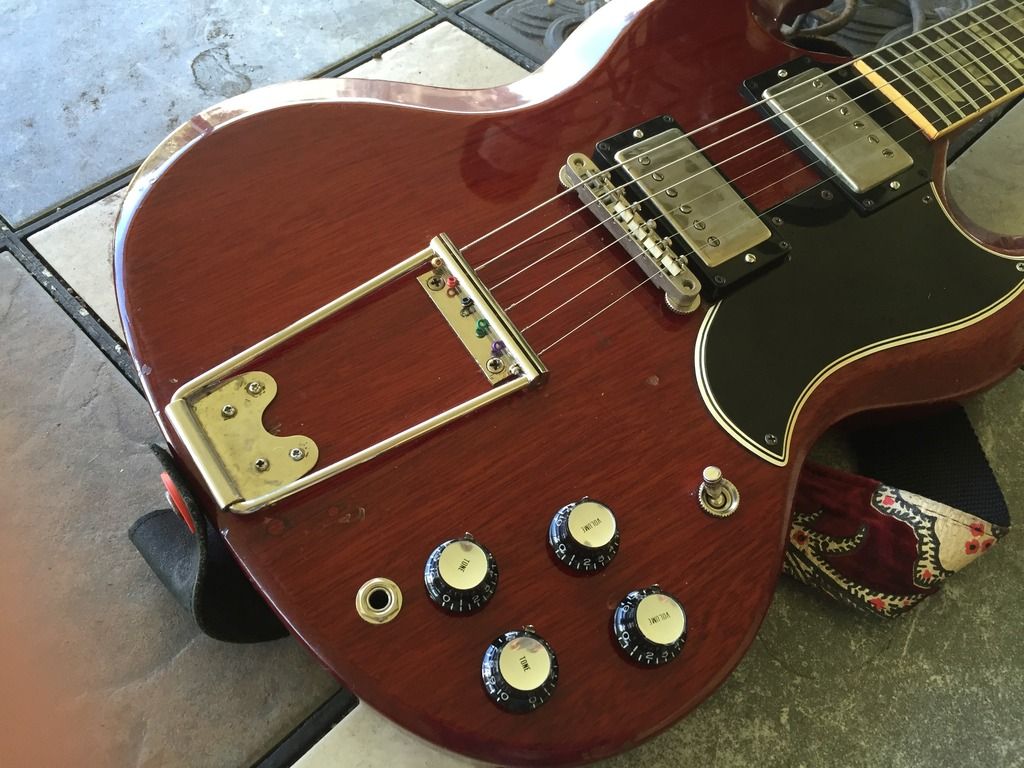 Electronics-wise, I put pots in her that I had and are dated 44th week of '62 w/ '50s bumble bee caps.
She has Seth Lover PAF's (they sound great!).
Vintage-modified Maestro
'50s ABR-1.
'50s TRC
'60s Pat Pend Grovers
The next items I would like to get for her are some original knobs and original pickup rings.
Thanks for looking.