Joined

Sep 16, 2007
Messages

855
Hi guys!
It's been a while since I last put up a NGD thread, but I felt this one really deserved one!
So, after graduating from music college last year, I've been teaching, gigging and working solidly - and a couple of months ago I decided to reward myself with a new Lester. I got a 73 deluxe last year after selling my Classic Goldtop and absolutely love it, so I was set on either a pre 74 Norlin or a Historic. I tried a few of each, and eventually this came up at a price I just couldn't refuse! She's been routed for a third pickup, and all three are Pat #'s (not sure if they're T Tops or not), and she sounds incredible! Amazing resonance, and the sweetest tone and best sustain of all the guitars I tried. Also, the neck is BEEFY! As big as any historics that I tried out, and really does feel 'right' in my hands. She had a bigsby and roller bridge installed when I got her, but the original nylon bridge and tailpiece were in the case. I just need to get some nashville bushings and converters and it'll be back to how it should! I've had it a month, and just cannot put it down!
Please excuse the useless iPhone pics, there are more to come, but photobucket is having a fit and I've gotta get to work!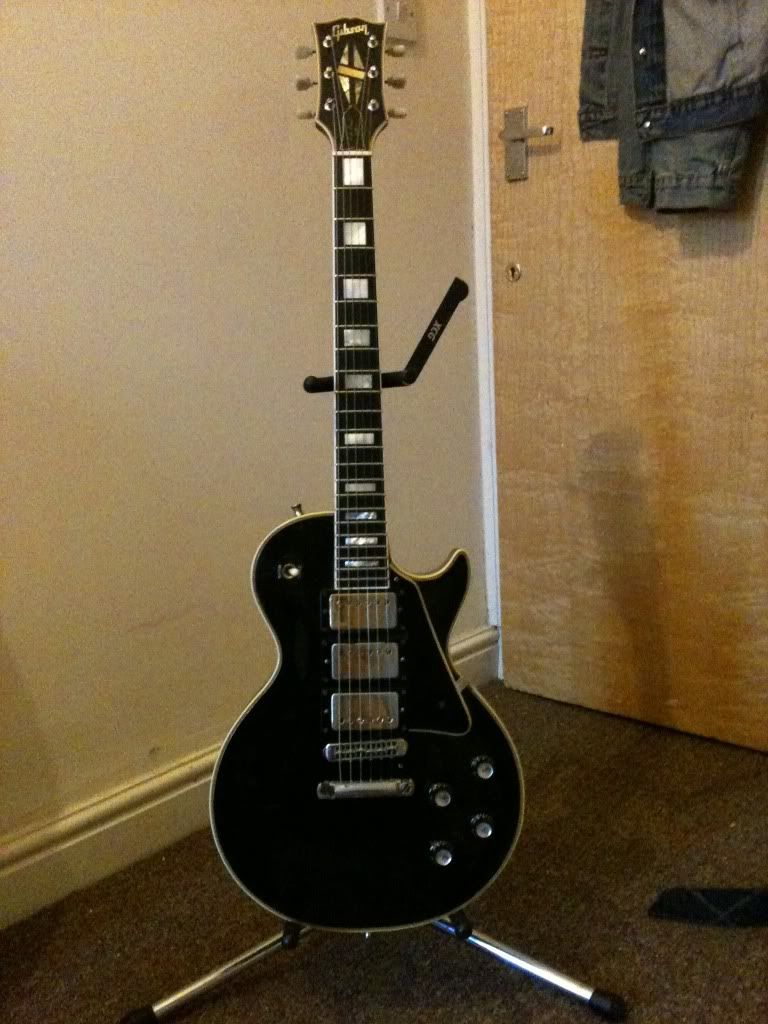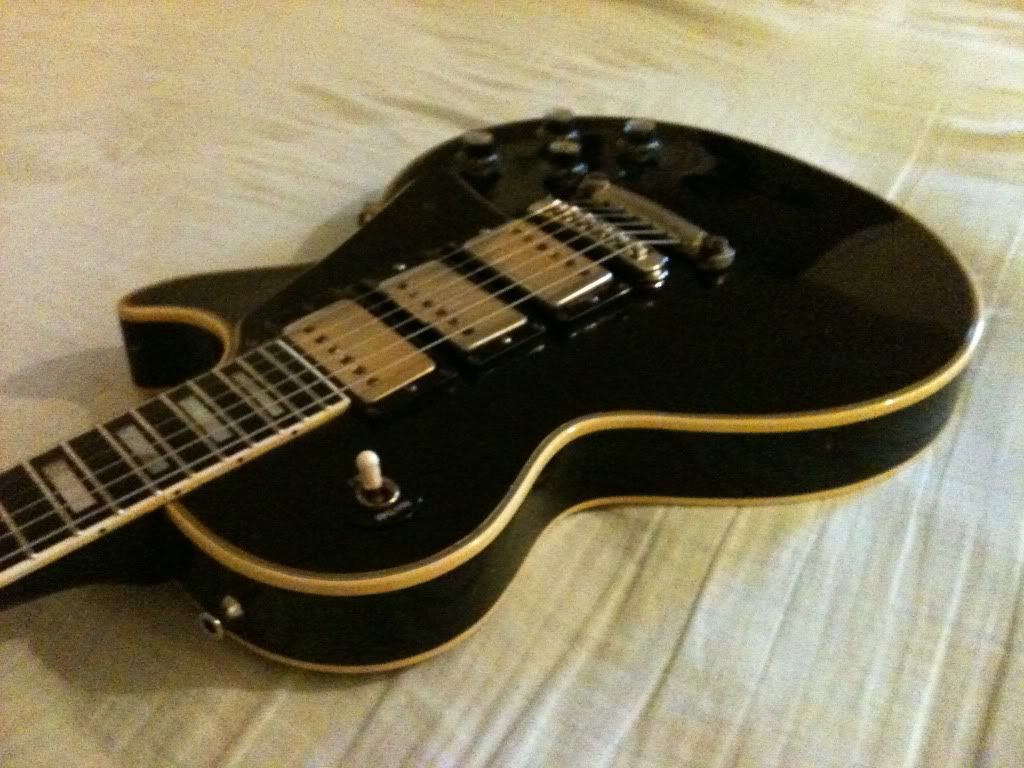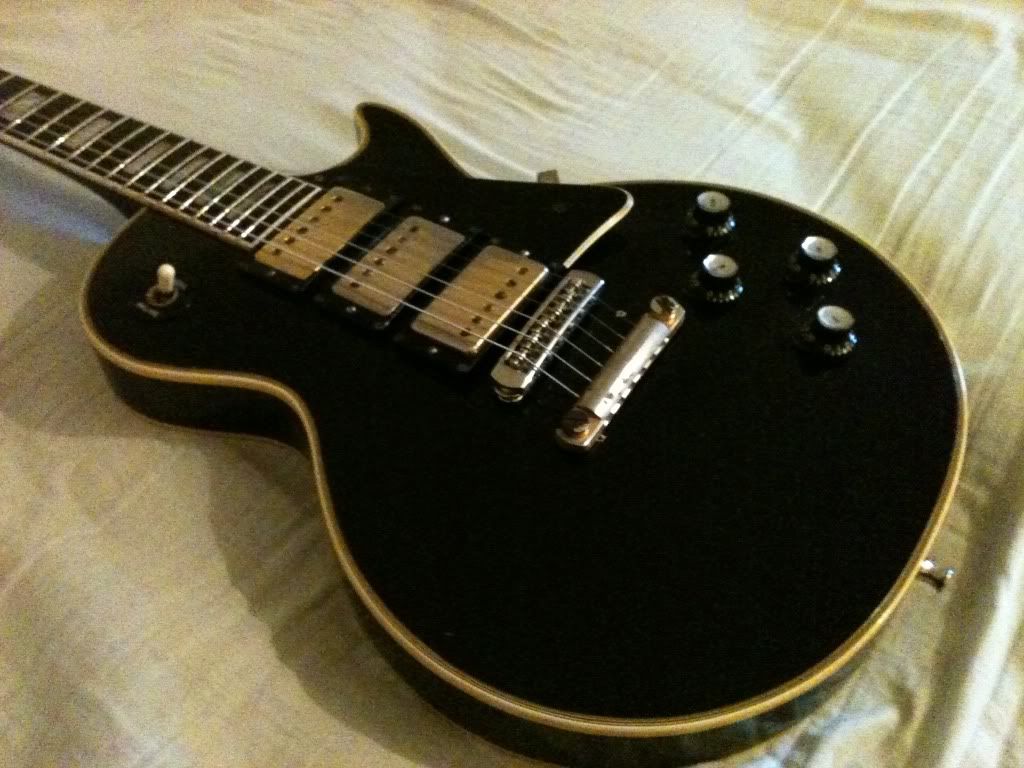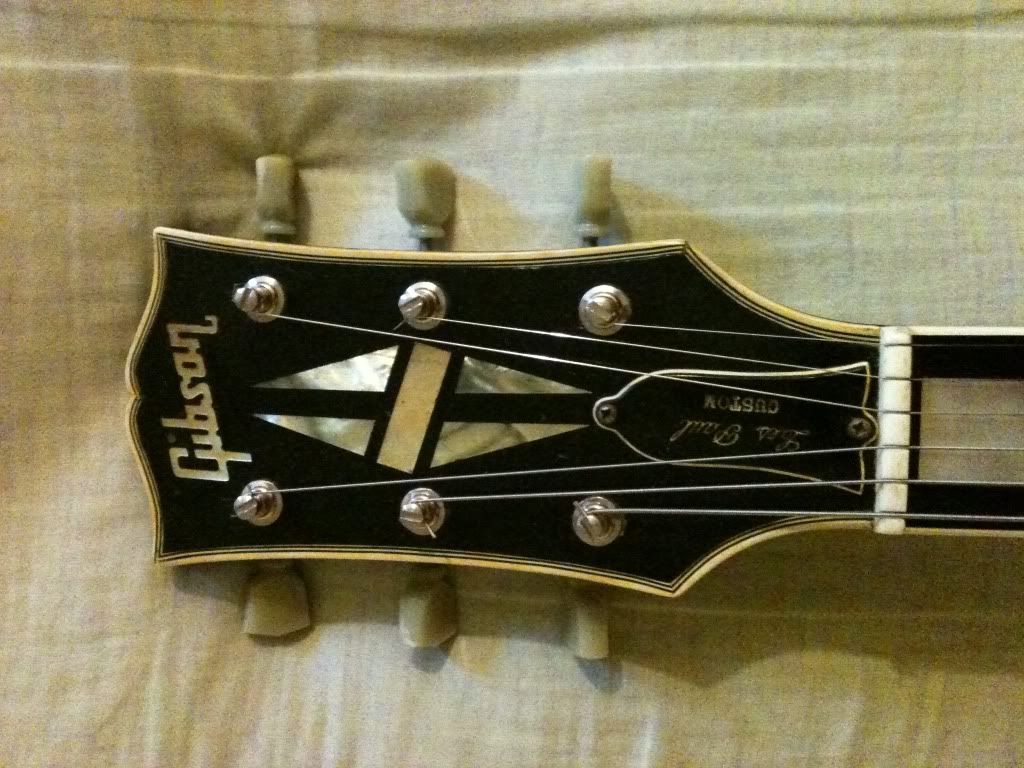 And a group shot - minus my '59 355 which for home security reasons I tend to keep at my parents..