Joined

May 16, 2016
Messages

211
OK, it was actually like a week ago, but you know how
that
goes...
Well folks, I dunnit! My first-ever Marshall cab, a model 1510 4x10
bass
cab. Here it is with my crappy ol' Crate BX200 bass head.
Here it is with my Sovtek Tube Midget 50W guitar head:
Sounds great both for bass,
and
(with my above Sovtek Tube Midget)
for guitar
! Size is generally same as a standard Marshall 4x12 flat front, but
considerably
deeper, back to front:
ONE HUNDRED AND FECKING FORTY-FIVE US DOLLARS!!! YAY!
Also, had a "mystery switch" that the seller was clueless about, so I ran it by my tech, and here is the answer to that small mystery, because I firmly believe in labeling things. Turns out a prior owner added an impedance switch, can either be 16Ω or 8Ω: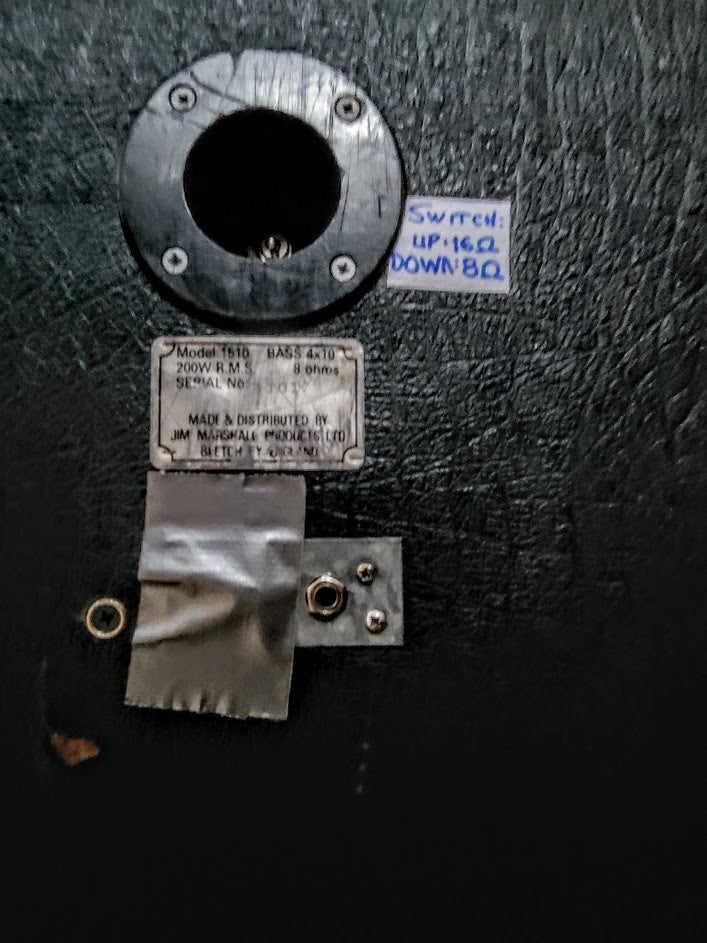 Heavy as an imploding star, but thankfully on casters, haha.
Time to rock!