Joined

May 16, 2006
Messages

936
For those who missed the original thread here it is:
https://www.lespaulforum.com/index.php?threads/1956-les-paul-burst-ebay-identify.217132/
The guitar was loaded with original parts plus two full stickered PAF's. Someone had converted it to humbuckers and did a refin. The major hacks to the guitar were Abalone inlays (oversized) were installed. New binding was installed on the bass side but had no side dots. The refret was another hack plus the fretboard varied over 1/16" end to end and side to side. First I'll start with the fretboard. It took me a while to decide weather to build up the underside of the fretboard with another piece of Bz or use a new Bz fretboard I had milled out. I also wanted to know if the neck was ever removed. I first removed the fingerboard with a heat blanket. You can see that the guitar neck is original to the guitar and has never been removed or messed with.
I'll strip the old finish off.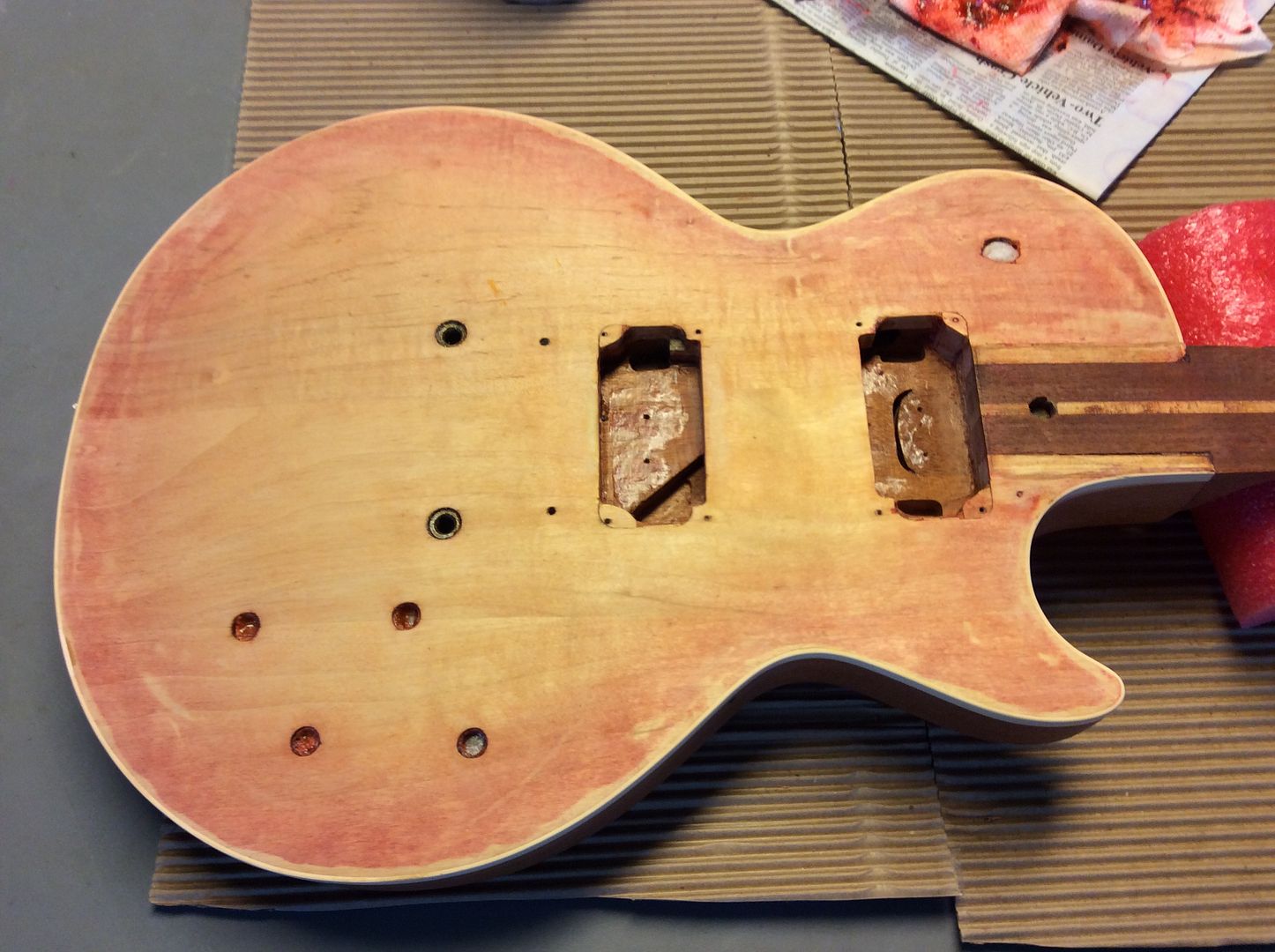 So glad the original S/N was saved. I'll stamp it back on the guitar later.
I'll clean up the old routes.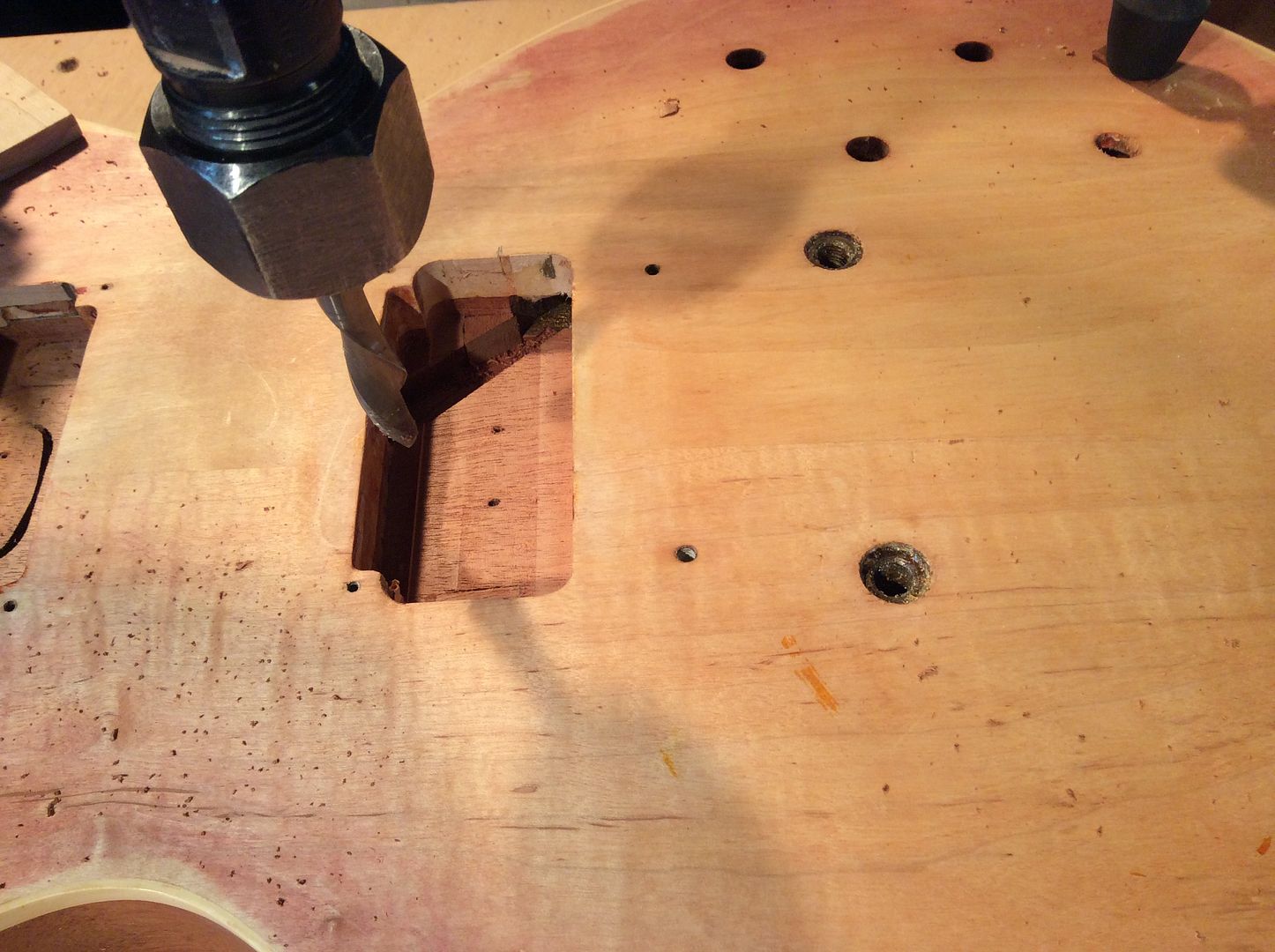 New maple/mahogany plugs made.
I'll glue them in using hot hide glue and my press.