Joined

Jul 7, 2006
Messages

672
Long time Lurker, updated G0 pictures
Hey guys, absolutely fantastic forum.
Here are some better quality photos.
It is a 2006 GO. It weighs between 8.6 and 8.8lbs on my bathroom scale (yes as you can see I am a master of technology), and it is totally stock, and it sounds fantastic. It definitely has a chirpy top end on a warm and woody foundation type of sound, with great sustain. I love the sound. I don't like the knobs though, too much dark amber...I want something like on the R8 and R9. Anyway that's nitpicking.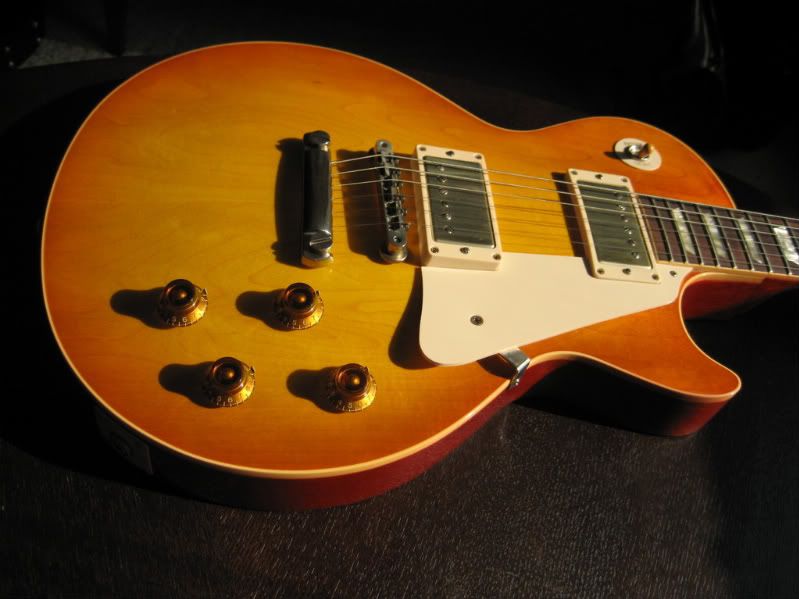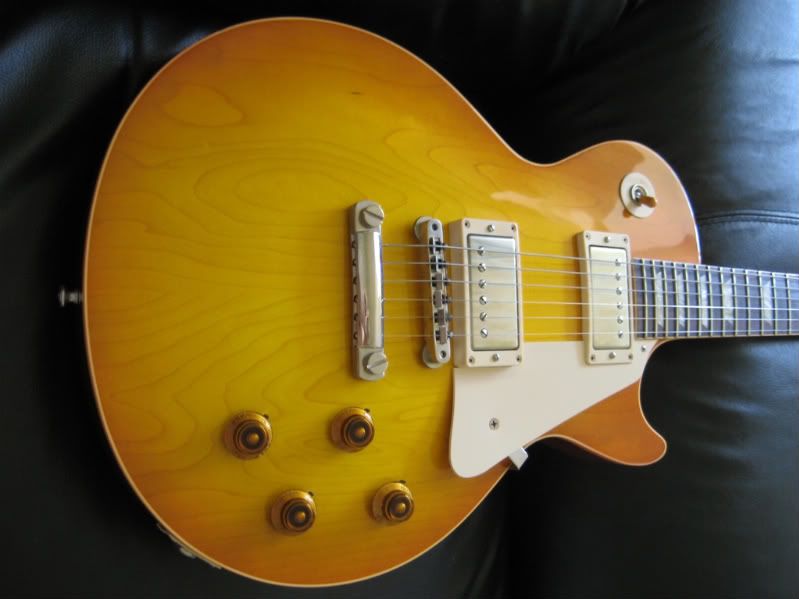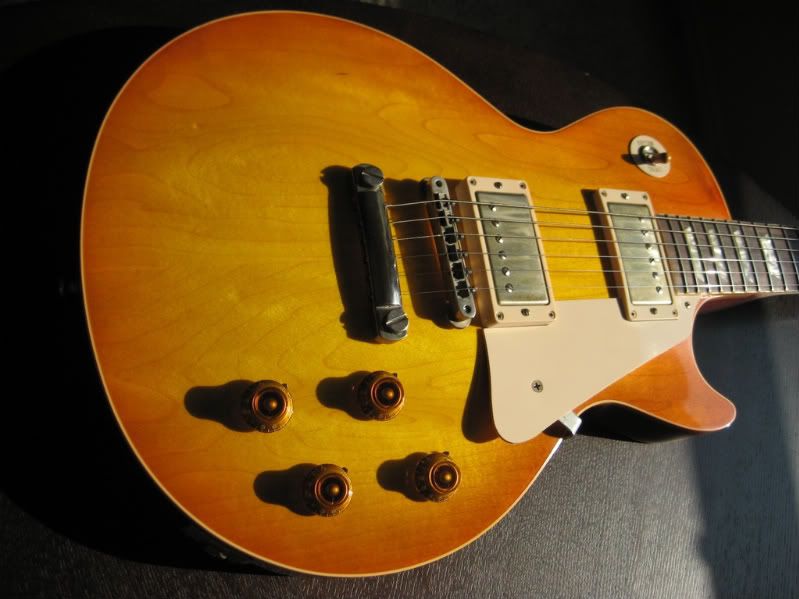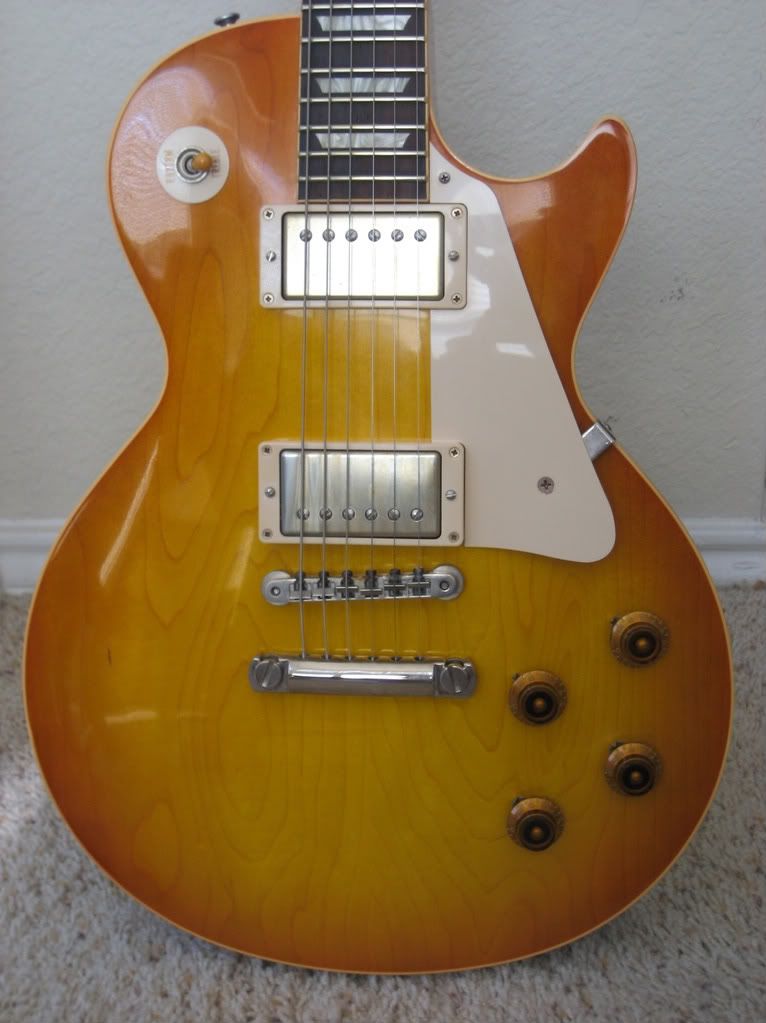 amazing what how different lighting changes the color of the top
Last edited: