Joined

Mar 5, 2003
Messages

3,475
This guitar is a collaboration between Robert Kantor,
http://www.kantorguitars.com/
and my friend, artist, Disney animator and muscian Chris Reccardi.
www.reccardi.com
I've been a fan of Chris' artwork for a while now. I collect it and we've become friends. So, when Robert Kantor made the unbelievable off to do his thing on one of my guitars, I couldn't really refuse! As you'll see, Robert's art involves inlaying thousands of Swarovsky crystals to create an artistic effect. Maybe some of you saw his work in the recent issue of "Guitar Aficionado". You've gotta check out both of these guys' websites, I think Chris is the business. His stuff is futuristic but from the '60's-check him out for a cool ride. So anyway, Robert asked me what I had in mind for the artwork and my idea was to go 'psychedelic tiki'. I sent him a bunch of artwork for inspiration, including some of Chris Reccardi's work. Robert then suggested that I call Chris and ask him to design the artwork for the guitar, something I would never have had the nerve to do on my own. To my surprise, Chris was into the idea and this collaboration has resulted in a one of a kind work of playable art. I had Rudy's in NYC install Lollar Imperials, new pots, caps and wiring and I had already installed TonePros hardware.
So, here is a photo essay of the creation of this guitar. It may not be for everybody but it's hard not to at least appreciate the amount of work that has gone into this thing!
a line drawing of a lefty SG provides the 'canvas'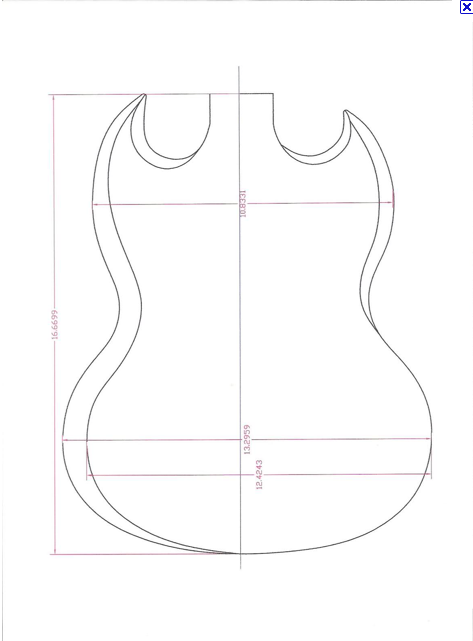 Here's the artwork That Chris created especially for the guitar. I love the way he uses the natural shapes that are part of the guitar, and that it's meant to be seen as held in the playing position so that the Tiki's head is upright!
This is a bit out of squence, but here you can see the application of the crystals over the artwork that has been painted onto the guitar: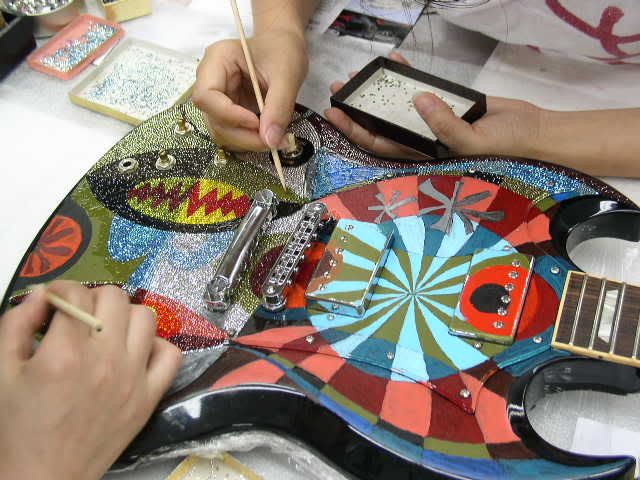 Robert Kantor with the finished guitar: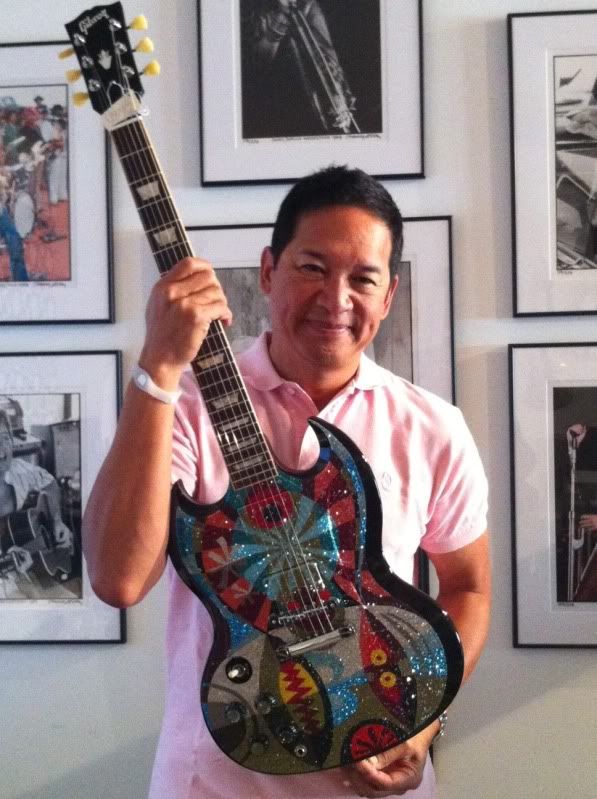 The guitar makes it to my home! Behind me you can see two other examples of Chris Reccardi's work-see why I love his stuff?:salude
Relaxing by the pool...
a close up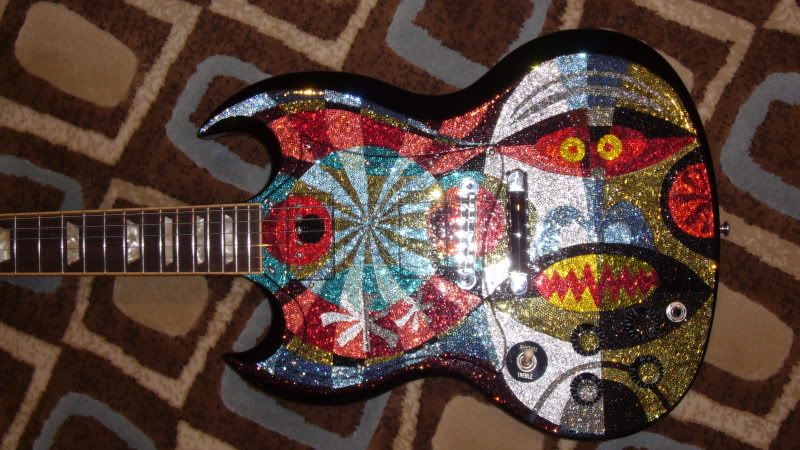 To be continued on the next post...
Last edited: